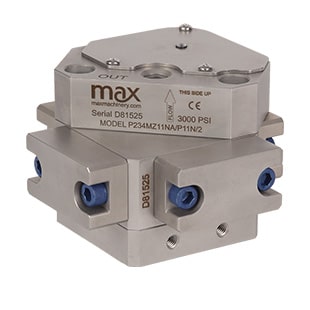 THE MAX P234 FLOW METER
In Stock Water Based Precision Flow Measurement.
Accurate Low Flow and Intermittent Flow Measurement for Water:
– Flow Range from 1 cc/min to 2,000 cc/min
– 0.4% Accuracy of Reading (AoR) @3cP
– 100:1 Turn Down Range for 0.4% AoR
Priced starting at $2775*
OR CALL TO ORDER 707-433-2662
* Starting price and stock shown is for one (1) flow meter part number P234MZ11NA/P11N/2 quoted direct with Max Machinery, Inc. in the U.S. Flow meter shown is the P234MZ11NA/P11N/2. Options, accessories, tax, and shipping not included. Sales partner, reseller, and volume discounts may apply. Contact Max Machinery, Inc. or your sales partner for your customized quote.